Miscellaneous Articles of Interest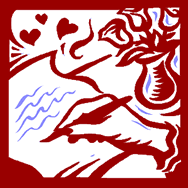 Forgetfulness is Not Always What You Think
IRS Warns of Scheme Against Seniors
10 Tips for Maintaining a Healthy Mother-Daughter Relationship
Aging with Dignity's Five Wishes
A Low-Tech, High-Touch Approach to Health Care
The Connection Between Spirituality and Health

Forgetfulness is Not Always What You Think
Believing that forgetfulness is the first sign of Alzheimer's disease, many aging adults worry when they find themselves becoming more forgetful. The emerging research is good news to concerned seniors because it shows that although it may take them longer to remember things, most people remain both alert and able as they age.
It is common for people to experience memory lapses: Some memory problems are serious, but most of the time they are not. People who have serious changes in their memory, personality, and behavior may suffer from a form of brain disease called dementia. Dementia seriously affects a person's ability to carry out daily activities. Alzheimer's disease is one of many types of dementia.
The term dementia describes a group of symptoms that are caused by changes in brain function. Dementia symptoms may include asking the same questions repeatedly; becoming lost in familiar places; being unable to follow directions; getting disoriented about time, people, and places; and neglecting personal safety, hygiene, and nutrition. People with dementia lose their abilities at different rates.
Dementia is caused by many conditions, some of which can be reversed, and others cannot. Furthermore, many different medical conditions may cause symptoms that seem like Alzheimer's disease, but are not. Reversible conditions can be caused by a high fever, dehydration, vitamin deficiency and poor nutrition, bad reactions to medicines, problems with the thyroid gland, or a minor head injury. Such medical conditions can be serious and should be treated by a doctor as quickly as possible.
Sometimes older people have emotional problems that can be mistaken for dementia. Feeling sad, lonely, worried, or bored may be more common for older people facing retirement or coping with the death of a spouse, relative, or friend. Adapting to these changes leaves some people feeling confused or forgetful. Emotional problems can be eased by supportive friends and family, or by professional help from a doctor or counselor.
Diagnosis
People who are worried about memory problems should see their doctor. If the doctor believes that the problem is serious, then a thorough physical, neurological, and psychiatric evaluation may be recommended. A complete medical examination for memory loss should include gathering information about the person's medical history. Included in a complete medical history are 1) use of prescription and over-the-counter medicines, 2) diet, 3) past medical problems, and 4) general health. Since a correct diagnosis depends on recalling these details accurately, the doctor also may consult with a family member for information about the person.
Treatment
Even if the doctor diagnoses an irreversible form of dementia, much still can be done to treat the patient and help the family cope. A doctor can treat the patient's physical and behavioral problems and answer many questions that the person or family may have.
For some people in the early and middle stages of Alzheimer's disease, the drug tacrine (also known as Cognex or THA) is prescribed to possibly delay the worsening of some of the disease's symptoms. Doctors believe it is very important for people with multi-infarct dementia to try to prevent further strokes by controlling high blood pressure, monitoring and treating high blood cholesterol and diabetes, and not smoking.
Many people with dementia need no medication for behavioral problems. However, careful use of doctor pre­scribed drugs may make some people with dementia more comfortable and make caring for them easier.
A healthy diet is important. Although no special diets or nutritional supplements have been found to prevent or reverse Alzheimer's disease or multi-infarct dementia, a balanced diet helps maintain overall good health. In cases of multi­infarct dementia, improving the diet may play a role in preventing more strokes.
Family members and friends can assist people with dementia in continuing their daily routines, physical activities, and social contacts. People with dementia should be kept up to date about the details of their lives, such as the time of day, where they live, and what is happening at home or in the world. Memory aids may help in the day-to-day living of patients in the earlier stages of dementia.
Some families find that a big calendar, a list of daily plans, notes about simple safety measures, and written directions describing how to use common house­hold items are very useful aids.
Current Outlook
Scientists are working to develop new drugs that someday may slow, reverse, or prevent the damage caused by Alzheimer's disease and multi-infarct dementia. In the meantime, people who have no dementia symptoms can try to keep their memories sharp.
Some suggestions include developing interests or hobbies and staying involved in activities that stimulate both the mind and body. Giving careful attention to physical fitness and exercise also may go a long way toward keeping a healthy state of mind. Limiting the use of alcoholic beverages is important, because heavy drinking over time can cause permanent brain damage.
Many people find it useful to plan tasks; make "things-to-do" lists; and use notes, calendars, and other memory aids. They also may remember things better by mentally connecting them to other meaningful things, such as a familiar name, song, or lines from a poem.
Stress, anxiety, or depression can make a person more forgetful. Forgetfulness caused by these emotions usually is temporary and goes away when the feelings fade. However, if these feelings last for a long period of time, getting help from a professional is important. Treatment may include counseling or medication, or a combination of both.
Resources
It is important to have accurate, current information about dementia. The Alzheimer's Disease Education and Referral (ADEAR) Center is a clearing house supported by the National Institute on Aging. For more information about Alzheimer's disease and multi-infarct dementia, contact:
ADEAR Center
PO Box 8250

Silver Spring, MD 20907-8250

Toll-free: 800-438-4380
IRS Warns of Scheme Against Seniors
Identity Theft Scheme
The IRS recently released a news release warning taxpayers of a fraudulent scheme currently circulating that uses fictitious bank correspondence and IRS forms in an attempt to trick taxpayers into disclosing their personal and bank­ing data. The information obtained is used to steal the taxpayer's identity and bank account deposits.
In this scam, a letter claiming to be from the taxpayer's bank states that the "bank" is updating its records in order to exempt the taxpayer from reporting interest or having tax withheld on inter­est paid on his or her bank accounts or other dealings. The correspondence also includes a phony IRS form requesting personal information and telling the tax­payer to fax it to a specific number. Legally, banks must report interest to the IRS, and taxpayers must include it as income.
Telemarketing Fraud
Statistics show that one in four telemar­keting victims are age 60 and older. Presently, the top three marketing frauds focused on senior adults are outlined as follows:
1. Sweepstakes and Prize Offers
The pitch: You have won a fabulous prize, but to receive it you must pay taxes or fees or buy something.
The scam: You pay and you get nothing, or you pay and get just a cheap novelty.
Average Consumer Loss: $2,752
The warning sign: The request for money - it is illegal for a telemar­keter to ask you to pay to win some­thing or claim a prize.
The truth: Taxes are deducted from winnings or you pay them directly to the government.
2. Magazine Sales
The pitch: Subscribe for just en­vies a day, or renew your current subscription at a low rate.
The scam: The total cost is more than you realize, or betting on the fact that you may subscribe to a popular magazine, the caller gets your money to renew and simply pockets it.
Average Consumer Loss: $98
The warning sign: Pressure to act immediately or refusal to provide contact information for the publish­er so you can verify that the caller is legitimate.
3. Credit Card Loss Protection Plans
Average Consumer Loss: $229
The pitch: You need this protection because you could lose lots of money if someone steals your credit card and uses it.
The scam:- You are only liable for $50 and most credit card issuers will remove fraudulent charges completely if you notify them promptly
The danger sign: Scare tactics or claims that the caller is affiliated with your credit card users.
When fraud is suspected, people should hang up and report it to the National Fraud Information Center which is operated by the National Consumers League. Consumers can call 800-876-7060 to register fraud complaints.
Optimists are not only happier, now it seems they may also be healthier. A recent report shows that positive people may have a lower risk for heart disease. Researchers at Johns Hopkins University evaluated 586 men and women between the ages of 30 and 59 who had a family history of heart disease. Study partici­pants completed a questionnaire about their wellbeing and outlook on life. They had their body fat measured and also took tests to determine blood pressure, blood sugar and blood fat levels. Their health was reevaluated 5 to 12 years later. The research showed that people who had a bright outlook on life had half as many heart attacks, sudden death inci­dents and other cardiac problems. One possible explanation for this is that posi­tive thinkers may produce lower levels of stress hormones, which helps protect them from disease. While more research is needed, a positive outlook appears promising as an important protector against heart disease, reported the senior study editor of the report, Diane M. Becker, M.P.H.
The Esteemed Woman Foundation's 10 TIPS FOR MAINTAINING A HEALTHY MOTHER-DAUGHTER RELATIONSHIP
1. Be willing to listen to each other attentively and with compassion. Be totally present for each other, not letting distractions get in the way.

2. Create joyful occasions together dur­ing which laughter and good fun can occur. Share learning experiences in which each of you can grow in apprecia­tion of the other.

3. Daughters: Let your mother know that sometimes you just want her to lis­ten, not give you advice. Mothers: Be willing to listen to your daughter with compassion and without passing judg-t ment on her.

4. Always give your mother a second, third, fourth chance to be there for you. She wants to; it just may talk longer than you think.

5. Taking responsibility for yourself and living your own life creates the space for your mother or daughter to do the same for herself. Know that you can rely on each other without being completely dependent on one another. You both deserve to have a life of your own.

6. If you want your mother to become your best friend, get to know her. Being your mother is a role she chose; it's not who she is!

7. Be willing to admit your mistakes. It is important for daughters to see that their mothers are human, too.

8. Treat your mother the way you expect her to treat you. If you don't like something that has occurred, be honest and compassionate in expressing it to her. Protecting her at your expense is destructive to you and disrespectful to her. Remember, you're her mentor, too.

9. Mothers: Enjoy this wonderful gift of a daughter who has come into your life. Love her, nurture her gifts and tal­ents, and be willing to let her go.

10. Express your love for each other openly and often. There is no such thing as too much love.
Love was a hand so much bigger than mine Gently guiding my first steps alone.
Love was a smile, tender, patient, and kind As I learned to do things on my own.
Love was a story read `just one more time" As that late bedtime hour ticked away.
Love was the pride with which my first scribbles Were honored and put on display.
Love was a hug that I knew would, be there The day of my first broken heart.
Love was a gentle example That taught me the values I learned from the start.
Love was my strength, my foundation in life....And to this day, words cannot show how deep that love went, how much it has meant or the depth of the thanks that I owe.
Ellen Brenneman
This poem read at the Memorial Service for Erma M. Reed.
An adult son recently flew back to the area to spend some much needed time with his recently widowed mother He was prepared to help her step into the role his father had filled for over fifty years. He anticipated some of the changes that they would face, but he was not prepared for the reality of his mother's forgetfulness and inability to track her bill payments and checkbook balance. He spent most of one day making payments on past-due bills including the one for utilities which were scheduled to be shut off the following day.
This situation is not unique. An estimated half-million older people in our country need at least some help with their financial affairs. There are ways to learn if a loved one might be in need of a personal money manager. It is wise to avoid a crisis situation by planning ahead.
As a beginning, review with your loved one the checkbook, bank statements and current requests for payment. Look for:
Failure to record checks, deposits or other transactions
Lost checkbook or bank statements
Unexplainable payments to credit card companies, home shopping networks, sweepstakes or persons unknown to you
Unusually large or frequent donations to charitable organizations
Personal money management may be done by an available and knowledgeable family member or obtained through a professional service. When choosing a service, be sure to consider the professional credentials and integrity of those who will be allowed to share private information. Some of the common problem areas we see at Daughters & Company can be
managed by:
Reviewing mail, especially billing statements and solicitations
Helping with check writing and checkbook balancing
Developing a filing system and keeping track of financial and insurance records
Obtaining follow-up information on billing/financial questions
Managing cash flow when assets are too small to justify trust fees.
Aging with Dignity's Five Wishes
Five Wishes is a simple living will document developed by the Commission on Aging with Dignity in Florida. Generously supported by the Robert Woods Johnson Foundation and the American Bar Association, Five Wishes is easy to understand, sim­ple to use, and addresses the emo­tional and spiritual issues involved with dying as well as medical aspects. This document makes it easier for families to have caring conversations about what one wants done in life's final moments. Myra Christopher, President of Missouri's Midwest Bioethics Center, says that it "represents the best thinking of national leaders about advance care planning and honors the goals and values of seriously ill patients who can no longer act on their own behalf."
Five Wishes has been warmly received nationally. It is legally valid in Missouri but has not yet been accepted as part of the state model form in 17 states, including Kansas. However, it is a wonderful tool to put one's wishes in writing so family members don't have to guess how one would like to be treated, and can be used in conjunction with the state form. Five Wishes is not limited to use by the elderly and is a helpful resource for people of all ages.
To request a copy of Five Wishes, phone the Daughters office at 780-2250.
Many people look for religious guidance when considering health care and end-of-life decisions. Following is a partial list of faiths offering documents related to end­of-life planning:
Catholic - (913) 721-1570
Episcopal - (800) 228-0515
Presbyterian - (800) 524-2612
Reform Judaism - (212) 650-4260
United Church of Christ - (216) 736-2250
United Methodist - (202) 488-5654
A Low-Tech, High-Touch Approach to Health Care
With a flood of information about health care inundating us, there is yet another alternative approach being embraced by many physicians and their patients. It is an option that might be worth considering.
This approach has been adopted by GeriMed of America Inc., an HMO within the Medicare system, where doctors spend more time with older patients but go easy on expensive medical treatment.
Michael Wasserman, GeriMed's president, encourages his doctors to practice a "low-tech, high­touch" style, and many older adults see this "minimalist approach" as a real option when they are faced with medical conditions that are significant.
One of Dr. Wasserman's patients, 80-year-old Mary Thomas, is a candidate for cataract surgery and a cardiac bypass, but says she isn't sure she will choose to have either, recalling her own mother's final years and saying "I don't want to live to be 100... I try not to take many medicines because most of them have side effects". She says she cherishes her visits with Dr. Wasserman because "he understands me. He never keeps me waiting, and when the appoint­ment starts, he says: `I'm yours. We can talk for as long as you like."'
Clearly, this approach is not for everyone. Patients and family members often want every technology that is available for treatment and in those cases, the physician follows their wishes.
It is crucial to emphasize that the critical piece in this approach is to learn the patient's own wishes about end-of-life care, long before any crisis arises. Medical charts include an entry for advance directives to be followed if a patient is so gravely ill that he or she can't communicate with doctors or family. About three­fourths of the clinic's patients put some limits on what doctors should do to sustain their lives longer.
(for the entire article, see "What' Would Mom Want?" by George Anders, Wall Street Journal, April 16, 1998)
As caregivers, we have the opportunity (and privilege) to enter into conversations with the older adults we serve, and tap into many of life's questions. A few are given below:
What has been happening in, your life this year?
What seems to mean the most to you since your retirement?
What was your work?
What bores you?
What troubles you?
What excites you?
What would you like to help change?
What has to change to make life better for you?
What new insights or ideas, have been stirring in your mind?
If given a bushel of money, what would you do with it?
Has your understanding of your faith changed in recent years?
If a young person were to ask what your life has meant to you, what would you say?
Do you think your life is worthwhile?
(condensed from Life Questions by Dr. Elbert Cole, Shepherd's Centers of America)
The Connection Between Spirituality and Health
During recent years, the influence of religious factors on health has been studied and the evidence is compelling.
The National Institute of Health supports media studies, which say that religious activities affect the immune system, number of hospitalizations, and length of hospital stays. Religious and social support leads to better physical and emotional health.
Data from The Faith Factor shows that where patients participated in regular religious activities, there were significant healthful effects, including reduced blood pressure, hostility and anxiety. There was significant improvement in general health, and quality of life for cancer and heart disease patients, as well as increased survival. There was also a significant rise in marital satisfaction, self esteem, well­being, altruism and, in general, greater life satisfaction.
At a three-day conference on "Scientific Progress in Spiritual Research" held in Washington in July, Dr. Dale A. Matthews from the Georgetown University School of Medicine reported that existing research supports the link between religious beliefs and reduction in "illness-related risky behaviors" and mortality following cardiac surgery.
Dr. Matthews cautioned, however, that sometimes religion can have a negative effect on health, such as refusal of medical treatment or vaccinations.
A Duke University study of 800 people in the Midwest indicates that attendance at religious services was related to their well-being and that faith was the driving force in their lives.
A Yale study tells the story of an older adult who expressed "joy in my heart and purpose in life", saying "I took control of what I could in my life and gave the rest to God."
For caregivers, this is a valuable reminder to encourage older adults to participate in religious services, activities and events. In addition to traditional services, there are excellent programs, including Parish Nurses and Stephen Ministries, that reach out to older adults in their faith community.
When my mother had a stroke a few years ago, many important pieces of information remained in the "locked file cabinets" in her brain. We spoke about it frankly at the time, and laughed about how we should have done a computer backup before it happened. My dad is gone, too. How I wish we had taken out those "files" and opened them before it was too late. If I could send a letter back in time, I would write:
Dear mother and daddy, please tell me about:
The family history: When did my grandparents come to Kansas? How did they travel, and why? Do we share any special genetic traits or an illness which could affect my future or the future of my children? We could have looked at the pictures in the dusty box in the attic - the ones where the men all wore black and the ladies never smiled. Whose faces am I seeing, and what kind of persons were they? I guess I could have asked.
What achievements and events occurred during your life? I will have to write your obituary someday. Of course, we didn't talk about dying when your health was good, but it didn't seem such a good topic when you were very ill, either. Now I don't know the names of those little country schools where you taught in the years before I was born. I know you were recognized during your earlier life as a community activist and public speaker. The awards and credentials you earned won't be recounted as I wish they would be. I guess I could have asked.
What kind of funeral arrangements would you like? I would be proud to honor you with the biggest flower spray and most ornate casket, if I knew it meant a lot to you. Maybe I wouldn't have to feel so guilty about saving money if you had told me it was all right to choose a less expensive way. I know that funerals are for the living, but I would feel closer to you at that time if I knew we had planned the occasion together. I guess I could have asked.
How things work: I am trying to take good care of your house, but where does the furnace filter go? The key to the storage shed must be here somewhere but it hasn't turned up. How, old is the roof (asks the insurance agent)? I seem to remember there is an outside sump pump, but where? Yes, I should have asked.
Where the money is: You thought you were so clever, finding all those investments which paid high rates. You stashed money here and there, and dropped little hints. But you never told me, really. Now I must watch the mail to see what comes in, and some of those places only send annual statements. A whole year will go by before I can be sure I've discovered everything. This is a job for a detective! I really should have asked.
How do you want to be treated if you are disabled? Do you think people should be allowed to do things that are bad for them, especially if they have done those things all their life? Smoking, for example, or eating sugar (for the diabetic). I have. the feeling that if I've lost my ability to make decisions and the list of things I can enjoy has become very short, I'll want to indulge. Maybe you'd want me to make sure that you don't harm your health. This may come under the same category as elaborate funeral vs. inexpensive ceremony. If you become disabled and I have the power to dictate your activities, I will be torn. I won't know whether I should act parental ("Oh, you mustn't have that because it will rot your teeth), or enhance your enjoyment by "allowing" you to eat the wrong things, continue to smoke or stay up late. Maybe you'll want to go fishing at the pond and refuse to wear a life jacket. If I only knew your attitudes and feelings but I guess I could have asked.
Yes, I could have asked. If transported back to that time, I would resolve to do that.. just as soon as the occasion arose. You might even help me by writing it down or insisting that I get the pencil and paper. We could admit, and face together, the fact that I will eventually be on my own without you there to explain. I know you would support my stumbling attempts to clarify things. And when I asked, you would be ready to supply the answers.
Love, Your Daughter
What do caregivers worry about? Allowing their care recipient to remain as independent as possible for as long as possible. Intervening gracefully when their family member is in denial. Understanding physical, mental and emotional impairment. Taking on more responsibility than they can handle.
What are the fears of an elderly person? A loss of dignity. Loss of control of his/her own care. The costs of care. Not wanting to be. a burden to anyone.
How do caregivers manage so many details? Develop a personal caregiving plan. Break tasks into categories like, Health Issues, Transportation, Home Modifications, and Legal Matters. Then, develop teams to provide the care by connecting people from various categories. Use doctors, nurses, family, friends, church volunteers,, senior centers, etc.
Reprinted from the CAPsule, June 1997
(Excerpts taken from an article in the Denver Post by Paul Crumby, PhD, Gerontologist and Director of Caregivers, Inc., Denver, CO.)