Book Reviews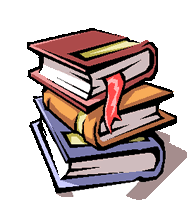 "The Love Between Mothers and Daughters"
"Fifty And Beyond: The Law You And Your Parents Will Need To Know"
"Making the Moments Count - Leisure Activities for Caregiving Relationships"
"The Ballad of Gussie and Clyde"
"Nursing Homes ... getting good care there"

"What's Worth Knowing" by Wendy Lustbader
What is it that makes a good life? And how do we live the good life? These eternal questions have been explored throughout the world for centuries through art, litera ture, and philosophy. In her book, What's Worth Knowing, author Wendy Lustbader finds the answers are much closer to home - in the practiced and experienced insights of ordinary people. The individuals included in this book aren't household names or celebrities, but rather our grandparents, our neighbors, our teachers. In "What's Worth Knowing," these seventy-, eighty-, and ninety-year-olds share the most important piece of knowledge each has gained through a lifetime of living. Through the children they have raised, the hardships they have endured, the mistakes they have made, these seniors have learned the secrets of conquering life's challenges and attaining its joys.
Agnes McDougal, who at ninety-eight can still taste the sweetness of an apple given to her by a stranger on a train when she was seventeen, tells us that "kindness is never wasted." Harold Jones is a man who in seventy-six years has never suf­fered a lonely moment. He writes, "A good listener is someone who's not talking." A man named Bo Jackson has lived more than eight decades in the same small Massachusetts town. He has decided that "someplace else may always seem better, but where nobody knows you, you're nothing." Arsene St. Amand was finally prompted to find true love in the last six months before his death. "Knowing you're going to die really gets you moving," said Mr. St. Amand.
This collection of stories is chock-full of bits of wisdom and touching stories. Whether they divulge the connection between honesty and wrinkle-free aging or impart parenting advice, the vibrant voices in What's Worth Knowing express life's universal satisfactions and regrets with insight and unforgettable poignancy.
"The Love Between Mothers and Daughters" by Helen Exley
The Love Between Mothers and Daughters is a charming and poignant compilation of beautiful paintings and touch­ing prose about mothers and daughters. Written by mothers about their daughters and by daughters about their mother, hardly a page goes by where a female reader does not iden­tify herself with the mother or the daughter.
The book opens with a quote from Rachel Billington ,who writes "...the daughter never ever gives up on the moth­ers just as the mother never gives up on the daughter. I call it the unbreakable bond. The relationship that, no matter what happens, there exists a tie so strong that nothing can break it."
The book includes an excerpt from Victoria Secunda's book, When You and Your Mother Can't Be Friends. She writes, "No relationship is as highly charged as that between mother and daughter, or as riddled with expectations that could, like a landmine, detonate with a single misstep, a soli­tary stray word that, without warning, wounds or enrages. And no relationship is as bursting with possibilities of good­will and understanding."
Louis May Alcott gave her mother much of the credit for the works she authored. In a note to her mother, she. expressed, "Whatever beauty or poetry is to be found in my little books is owing to your interest in and encouragement of all my efforts from the first to the last." She ended her message to her mother with the words, "My greatest happiness will be that I can properly thank you and I then shall be content to write if it gives you pleasure."
The Love Between Mothers and Daughters moves from serious pieces to humorous witticism from Erma Bombeck who writes. "My mother won't admit it, but I've always been a disappointment, to her. Deep down inside she's never forgiven herself for giving birth to a daughter who refuses to launder aluminum foil and use it over again."
Author Pam Brown writes, "A daughter and her mother are never free of one another - no matter how they disagree. For they are so entwined in heart and mind that, gladly or unwilling, they share each love, each joy, each sor­row and each bitter wrong life-long." The Love Between Mothers and Daughters celebrates love, joy, and incredible trust; it is a wonderful book for mothers or their daughters.
"The Graduation of Jake Moon" by Barbara Park
Parents, has Alzheimer's touched your family yet? As the baby boomers and their parents age, it's more likely than not that it will at some point. It's difficult enough to watch your own, once proud and independent parent struggle with this horrible illness, but how do you explain it to your children? Jake Moon's story is one that perhaps all families can use as a starting point for discussion. Jake's fears, frustrations, anger, and love for and about his grandfa­ther, Skelly, are presented with honesty and a touch of humor in this charming and disturbing tale.
Meet Jake Moon - a regular kid who loves his family, but they sure can be a pain sometimes (just like ours)! Especially his grandfather, Skelly, who USED to be so great to live with. Now that Skelly is sick, Jake has to baby-sit him. And Skelly does the most embarrassing things all the time! How can Jake get on with being a regular kid with all this going on in his life? The Graduation of Jake Moon is funny and truthful, and it's a story you will remember for a long, long time. Be prepared to root for both Jake and Skelly, because you'll love them both.
"Fifty And Beyond: The Law You And Your Parents Will Need To Know" by Kenney F. Hegland and Allan D. Bogutz
The authors of Fifty and Beyond introduce themselves to the reader with the reminder that when our children were small we turned to Dr. Benjamin Spock. Millions of parents slept better with Spock's book, Baby and Child Care, on the nightstand and took comfort know­ing that the book could provide direction as to when to telephone the doctor and when to go back to sleep.
Authors Hegland and Bogutz state, "Growing up, there are pre­dictable problems; so too with growing older. Fifty and Beyond is the new book the baby boomer gen­eration needs to place on the night­stand."
Fifty and Beyond is for everyone, even those younger than 50! The authors comprehensively cover the subjects all of us need to know as we plan for our futures. The book covers a wide range of topics from pension plans and Social Security, through grandparents' visitation rights and age discrimination. Estate planning, nursing homes and the "right to die" issues are also covered.
Fifty and Beyond is lively, fun to read, and easy to use as a reference to legal considerations that elders and their children may face.
Check it out. This user-friendly reference guide could become one of the best-thumbed references on your shelf.
"Making the Moments Count - Leisure Activities for Caregiving Relationships" by Joanne Ardolf Decker
Joanne Ardolf Decker brings over 20 years experience as a therapeutic recreation therapist to her book, Making the Moments Count - Leisure Activities for Caregiving Relationships. At Daughters & Company, we believe that this soft-cover book is an excellent resource, and we provide a copy to each of our staff Daughters in their initial training session.
Making the Moments Count shows how caregivers can focus on:
Keeping the mind active
Promoting general body movement
Influencing self-esteem and outlook
Making plans for each day Keeping outings simple
Encouraging interests and feelings of usefulness
In general, Making the Moments Count is about helping people be as fully human as possible in the present moment, and Decker looks for ways to make each day more interesting for the patient and the caregiver. Her critics might say that whatever she accomplishes with a patient is lost as soon as the activity finish­es if the patient is unable to sus­tain the activity or its effects. However, Decker believes in the importance of helping those in her care be as alive as possible in the moments she has with them.
Most of all, this is a book that encourages caregivers to make the present moment comfortable, stimulating and alive.
"The Ballad of Gussie and Clyde" by Aaron Latham
The Ballad of Gussie and Clyde is a charming and true tale, written by Aaron Latham, son of Clyde in the story. This is a down-to-earth account of a dapper widower and his childhood friend, who become re-acquainted in their 80's, revisit their memories, fall in love and decide to marry. It holds special meaning and tender surprises for adult children with the awesome responsibility of discerning what is best for their aging parents.
"Nursing Homes ... getting good care there" by Sarah Greene Berger, Virginia Fraser, Sara Hunt and Barbara Frank
This is an easy to understand, practical manual in paperback that focuses on helping your loved one receive good care.
Written by highly dedicated and experienced professionals, this guide explains the role of family members in the assessment and care planning process discusses the most common problems in nursing homes with suggestions for solving them; explains in great detail Residents' Rights and individualized care; tells care­givers how to channel their ideas and energies into effective advocacy for better care. Good care is delivered in a waythat supports quality of life which includes the human spirit as well as physical health. To achieve this, we look at life through the eyes of the resident. Said one elderly woman to her social worker, "You haven't lived 'til you've gone to the toilet on somebody else's schedule."
Toward the end of this guide is a checklist for choosing a nursing home, and a directory of state programs for ombudsmen, state licensure and certification.
Prepared by the National Citizens Coalition for Nursing Home Reform, this manual also includes a chapter supporting concerned consumers who are compelled to do more, and who collectively "have a stronger voice in questioning nursing home care and the nursing home system of standards, enforcement and business interests."